So I've made the decision to start teaching my 2-year old at home. I have been a full-time stay at home parent for almost two years now! October 1, 2018 will mark my 2nd anniversary.
My Son
Kai has been such an instrumental addition to our family. He's literally been life-changing.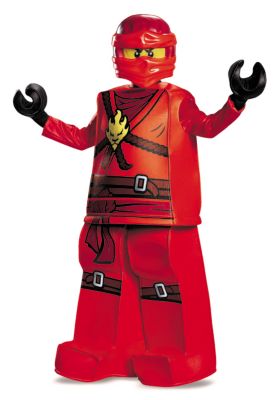 Things he's into now: ninjas, grapes, pretend fighting, running around, exercising, watching tv + movies, playing with puzzles, building with legos, and eating dino chicken nuggets.
Let's just say these two years have been the most challenging yet most rewarding so far.
My Decision
Let's just say being at home isn't easy. I've always said the hardest part about being a Stay at Home Mom is actually staying at home. I get fulfillment and enjoyment in taking Kai outside to see the world; whether it be a day trip to a children's museum or zoo, a family RV trip to Canada, or a simple trip to the grocery store.
I enjoy staying busy. Some days too busy.
After talking with a few other parents, and simply observing my toddler throughout the day, I have come to the realization that structured play or structured learning peeks his interest. It grabs his attention. Similar to him playing a game on his tablet or watching a captivating movie or tv show.
When Kai gets sick, he's out of commission for one to two weeks at a time. I don't like exposing him to other people/other kids. Hence, we are stuck at home. After staying home with him for 1-2 weeks, I came to the realization my 2-year old spends way too much of his time watching television.
I didn't want to push him too hard while he was sick. But, hey, I felt trapped.
Boredom, that was the fuel. My ignition. That spear-headed my decision to seriously commit to homeschooling my toddler.
Schedule
Yes, I must be strong. Stick to a solid schedule.  Let's get motivated.
I have such an impact and influence on my toddler's life. He's grown to be such a "big kid".
Once I start, I can tailor my weekly schedule to whatever seems to work for him.
Time + Resources
On my recent trip to Las Vegas, I took my travel time to start creating lesson for my son. I was so productive during my flight it wasn't even funny. Guess when you're stuck on a flight for five hours (window seat), you get inspired.
I have also spoken to a friend who has a son that is only a month older than Kai. He will also be joining in on some of the lessons at my house.
I'm hoping adding another child in the mix might encourage my son. Mainly because I have attempted to teach Kai the A,B,C's (well just A, B, C, and D). We had stuffed animals attend our "class". And, it was fairly challenging to teach my son to focus. Or as we say "center his qi" 😉
CHINESE! Yes, I want to incorporate teaching some Chinese to Kai during these lessons. I have yet to do extensive research, but I know I may take a little trip to where I used to work, The U.S. China Institute at Bryant University in Smithfield, RI, to see if they may have some resources for children.
The library! I have gone to the local library and have borrowed some books about parenting/homeschooling. Most of them are mainly for reference and motivation. I did get a few ideas from a few of them. A few of the books are a bit outdated (in reference to some of the website resources listed). But, overall my research will hopefully be helpful.
I have listed the books I borrowed from the library below with ISBN:
The Homeschooling Handbook by Lorilee Lippincott
School Starts at Home by Cheri Fuller
Ready…Start…School! by Sandra F. Rief
The Everything Guide to Homeschooling by Sherri Linsenbach
And, last but not least, here are some websites I have been using for inspiration in creating my lesson plans:
 Wish me luck
Yes, I'll need lots of luck. And prayers. Please pray for me. That I may be strong and stay consistent. I'm just hoping to capture their attention:)
My expectation is simply to see if my little teaching experiment works or doesn't work. I may have to make adjustments and tailor my teaching to their interests. We will see…only time, perseverance, and trial/error will tell…
I plan to share and post pictures of my lessons and activities. Super excited to begin this chapter in our lives.
Ah, let's do this!
Suggestions?
If anyone has any suggestions or if you have been there and done that, please share!