2018 ROAD TRIP TO MAINE & CANADA
Days 4 – 8: Sunday, 7/15 – Wednesday, 7/18
Yogi Bear's Jellystone Campground, Woodstock, New Brunswick, Canada
We crossed the Canadian border for the first time with Kai and Stanley! It was a breeze. No line at all. The officer didn't even ask to see Stanley's papers.  Woodstock was literally right over the border.
There was an hour time difference. They are one hour ahead of EST. It worked out perfectly because we were able to check in when we got there, just before 1pm.
After we set up shop, we were famished! I asked a park ranger for a recommendation for food, and she said Murray's which was inside of Irving Gas Station. It was literally a 2-minute drive to get there.
It was a homestyle diner kinda place. Not bad. Food food was nothing to rave about. LOVED the strawberry shortcake. Biscuit and fresh strawberries made the dessert.
That first afternoon there we took Kai to the water park. We all had a blast!
We stayed a total of four nights.
I had been wanting to visit a Jellystone Park. We loved the campsite we were given. Even though it was a bit farther from the main attractions, we enjoyed not hearing the cars passing along the highway. We were right next to the washrooms and laundry facilities = perfect, since there was no sewer hookup in the campground.
None of the sites here have sewer hookups. Only water and electric. They have three sewer stations. During our stay, we ended up showering and washing our dishes in the washroom.
I also did a load of laundry.
Included amenities/attractions: mini golf, bounce houses/obstacle courses, large water slides, basketball court, various playgrounds, hayrides every evening with Yogi bear himself, and a huge water play area with two additional (smaller) slides.
The only thing it did not have was a dog park for Stanley, our Cairn Terrier.
Our Routine
Our routine was wonderful while we were there.  In the morning we either went to the inflatable bouncy things, or played mini golf or just did something dry. Then in the afternoon (after his nap) we would go to the water park.
It was nice to have mini golf included because I had been wanting to take Kai and pay, but I wasn't sure how he would do. He loved picking up all of our golf balls (after our initial swings) and putting them into the hole =p
Overall, Kai and our entire family thoroughly enjoyed our stay in Woodstock, NB at the Jellystone Campground. It had activities to keep all of us entertained.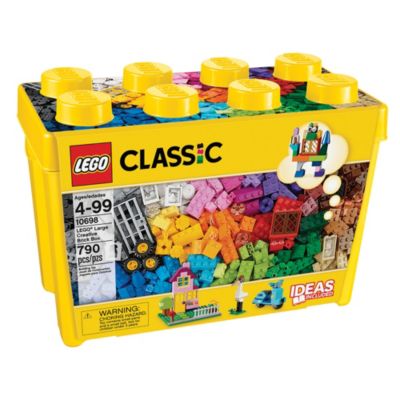 Interested in reading more about our first RV experience? Here are our posts for our first ever family RVing experience with our very first travel trailer, our first day of travel, and our first time participating in campground's family-themed weekend!