It's been a few years since I have really visited my home state of New York.  Driving down the West Side Highway and through the streets really brought back lots of childhood memories. While I lived about an hour outside the city, I still have very detailed memories of it. When my parents had the restaurant, we used to drive into the city once a week to get food in Chinatown. I also used to have an internship in the city, near the Empire State Building.
This city is constantly busy and bustling!
We got here yesterday, and it was raining very badly. It was a tough, yet satisfying drive down here. I'm happy Kai got to take a nap after we grabbed lunch at Denny's in CT.
Parking
Yes, we secured a parking spot at the Manhattan Cruise Terminal. However, I was unaware the max rate of $400 only applied to cars that arrived the morning of the cruise departure; not two days before. However, the guy I spoke with checked with his manager and we were all set to pay $400 and park there.
Downside: It's just not in the locked section, because there are dogs that sniff your car and luggage when you depart for a cruise. Regardless, we were fine parking there. Here's a picture of Kai going down the big elevator!
We just cabbed it from the cruise terminal to the hotel. It wasn't far.
Flexibility
We had planned to take the subway, which was a few blocks from the hotel, to the restaurant for the party. However, the lines were down this weekend. They weren't operating. We ended up only finding out about it when we got to the line, and some employees at the Sheraton informed us of this.
So we just ended up cabbing it. It was double the price, but we got there without any stress. And, the taxi cabs in New York City can transport kids without a carseat. I was unaware of Uber and Lyft drivers being able to do this. So, we just ended up taking a yellow taxi.
As we were driving to the restaurant, Kai saw a huge "The Lion King" sign for the play, and he yelled "LION!" Then he wanted to give the lion a sip of his apple juice 🙂
Let's party!
We got to Bite of Hong Kong in Chinatown on Chrystie St. on time and got to celebrate my Uncle's 70th birthday! Kai loved trying all of the different food. Uncle was so happily surprised to see most of us:)
Let's explore!
The American Museum of Natural History has a suggested donation policy, if you go up to the cashiers in person. And, I have never been there before! It was fun for Kai to run around and explore.
He especially liked looking at the animal replicas and the dinosaur bones! We did get scolded by a custodian for eating in the museum, so just be aware there is a no-eating policy in the museum.
Rest time
After the museum, we went back to the hotel where it took Kai an hour to get settled for a 2-hour nap. Meanwhile I walked back to the cruise terminal parking lot to retrieve Kai's coat.
We forgot to grab it from the car yesterday. I just walked on 52nd Street from 8th Avenue to 12th Avenue, so it wasn't too far. I actually really enjoyed taking some time to myself.
There is a dog show going on at the terminal, so there were very well-groomed dogs in the elevator! And…lots of security.
Let's eat and play!
After nap-time, we walked about 10 blocks! My dad has a bad knee but was able to walk since he pushed Kai in his stroller. We ended up taking a few nice pictures with some characters.
For dinner my parents treated us to some pizza and salad from Bella Vita. It was very tasty. We got a Greek salad and a small pepperoni pizza. They were both really tasty, and the portions were HUGE! We couldn't finish all of it.
We walked from 43rd Street to 42nd Street, where Toys R Us was located! There is a play area for kids, so it was perfect for Kai. He loved playing with all of the toys. He loves Legos.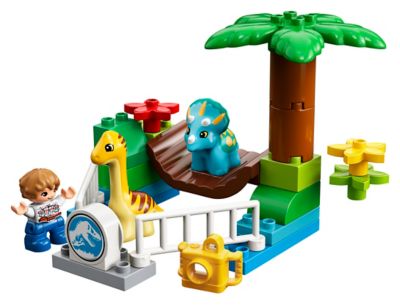 They even gave us free stuff: gold fish, apple juice, bottled water, and PJ masks!
By the end of the evening, we were tired so we just took a cab back to the hotel. Thanks for reading about our NYC adventure! We leave for our cruise today:) updates to come soon.